About Labelstom
Labelstom is a jewelry and fashion brand with a focus on making
high-quality
and
responsibly-made
chain jewelry.
Labelstom is also a passion project aimed to help promote conscious consumerism and sustainable+ethical fashion.
My Mission, Vision, and Values
I believe in doing business that provides the
greatest aggregated utility
to our society. This means to take actions in the
best interest of everyone
that will be directly and indirectly affected by my decisions, including our customers, employees, and suppliers.
Through Labelstom, I want to create designs that will serve as an agent of your self-expression and inspire conscious consumerism at the same time.
My dream is to be able to make a positive impact in our world while doing what I love, which is fashion designing.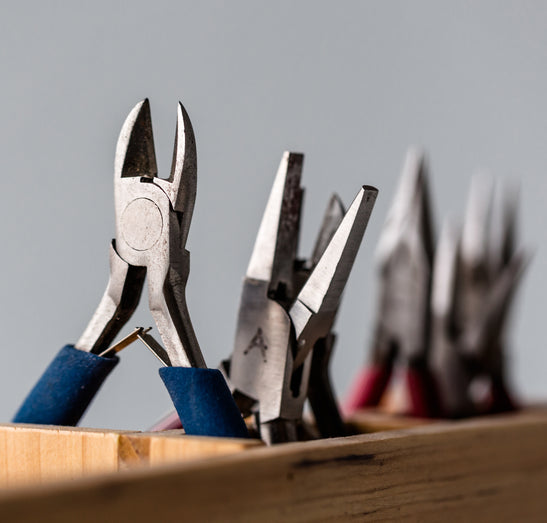 I Couldn't Find It, So I Created It.

I started Labelstom because I wasn't able to find the right jewelry I was looking for. I wanted not only the right aesthetics. I wanted jewelry that isn't damaging to our environment. I wanted jewelry that is made without the exploitation of workers. I wanted to purchase from brands that are making positive contributions to our society.
The Beginning of Labelstom
It was during the March of 2019 that
I decided to give jewelry making a try
. After days of Youtube tutorials, learning, and experimenting, I finally put together a few chain rings and bracelets that are still available in my store today under the CU001 code name. I was so happy with how it came out! I couldn't stop wearing it!
The process of experimenting and making jewelry was tremendous fun for me! I made more of them and gifted a few to my friends and everyone loved it!
I wanted to share my creations with more people, so I listed them on Depop (a peer-to-peer shopping app) and I sold them on my very first day. After a few weeks of receiving wonderful feedback from customers, I realized the potential for this to be something much larger.
I've always had a passion for fashion designing, entrepreneurship, and sustainability, so I decided to use this opportunity to start a sustainable fashion brand that I have always dreamed about.
The Future of Labelstom
For me, Labelstom is an endless journey of learning, creating, and experimenting.
I am consistently challenging myself to create the best product and influence for the people and the planet.